Living a Compassionate Life
Inspiring Messages from Dolphins, Whales and Other Great Friends of Humanity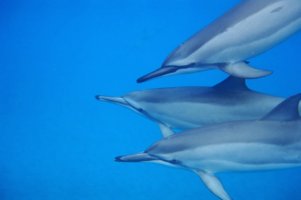 Two to eight times a month I've made the commitment to post inspiring messages on healing the heart and living a compassionate life from the dolphins and whales who reside in the
Ashram of the Sea
Log on frequently to read the latest inspiring messages or join my mailing list to receive reminders of newly published transmissions.
I'll also post these messages on my
Facebook Page
I invite comments on the right side of the page!

***
Posts to Living a Compassionate Life
February 2015
***

The Messages on this page were posted
December 2014-January 2015

***
January 21 2015

 Living From the Heart
by Kathryn Jensen
This article introduced you to Energy kinesiology or Energy Psychology that lays the foundation for Dolphin Energy Healing.
January 21 2015

Gaia (Mother Earth) Speaks on Following Your Intuition
Received and Translated by Kathryn Jensen
The Souls of the Sea (the dolphins and whales) are Gaia's servants.  The Cetacean Nation coordinates the frequencies of Christ Consciousness which are the special healing energies through Gaia's grid and flood her chakra system.
The Golden Ground is Gaia's term for the surface of the Earth. The frequency of Grace (below 1-9) is the stabilizing energy that serves all of you with positive consciousness of what it means to become the God Force you truly are. You are the Gods and Goddesses who divinate the Golden Ground with your heart's desires.
The more you give yourselves over to the healing energies offered to you by the dolphins and the whales, the more efficiently you will turn to your own intuition for answers to the complex problems you face as students attending Gaia's Mystery School.
So go through the publications offered to you by my scribe Kathryn Jensen. There are many opportunities offered to you, as you explore the numerous pages of this website, for experiencing the powerful bond each and every one of you have with my great assistants, the dolphins and whales.
I intend to be a frequent contributor to this series of transmissions called "Living a Compassionate Life."

This is, after all, my Compassion Planet where you become masters of the art of living a compassionate life. Those of you who complete my curriculum participate in the heart centered University of Universal wisdom and become galactic servants to new emerging planets where compassion is not recognized as the essential consciousness required for living in peace. These are worlds where polarity is one of the instructional tools for helping people learn the truth.
And the truth, my beloved friends, is: Healing your heart and loving yourself out of fear are the essential skills needed for living a heart centered life in all the known universes.

Yours in Service, Gaia (Mother Earth)
©Copyright
Kathryn Jensen 2015
***
                                            January 9th 2015
Savina Speaks About the Healing Frequency of Grace
Received and Translated by Kathryn Jensen

The Golden Ground is the term we use for Mother Earth. We do so because Earth is infused with a beautiful, metallic gold frequency called Grace. The healing frequency of Grace is also held within every person's solar plexus chakra or third chakra.
All dolphins and whales collaborate on pulsing the Earth grid with Grace.  Grace is the foundational energy that makes it possible for all life forms to exist.
All your great human leaders hold the activated frequency of Grace within their third chakras. These grace filled leaders inspire others with their practical, balanced, compassionate guidance.
Beloveds, infuse your lives with Grace. Envision yourselves living within a field of Grace. See those within your immediate family and community being embraced by the Grace filled field of the Golden Ground.
From your hearts, send a wave of Grace to areas of the planet with extraordinary disturbances. Examples being African areas plagued by ebola, American cities tormented by violence and middle eastern countries stormed by terrorist groups.
Explore these resources that support you in becoming more grace filled and assisting others in doing so.
Yours in service,
Savina
Immerse yourself in the  Ashram of the Sea - a book that's infused with the energy of Grace, in-depth info on Grace and more inspiration from the dolphins and whales.

Learn about the vibrational healing essences called Grace and other essences that support you in your personal and spiritual transformation:
©Copyright
Kathryn Jensen 2015

***

December 16 2014

Savina, an Avatar Hawaii Spinner Dolphin, Speaks
Received and Translated by Kathryn Jensen


I am Savina. I give you my heart as you give me your heart. I give you my service as you give me your service. May we co-create the Heart Song of the Compassion Planet called Earth.
 I guide you to become more knowledgeable about Prime Creator's plan for you when you enrolled in the curriculum I call "Living a Compassionate Life." You play a role and I am here to assist you in discovering the unique contribution you are here to make.
 All dolphins and whales who reside in the Ashram of the Sea are here to help you involve yourself in your own dharma. You came here after much careful communication with your guides. You came to learn some valuable lessons that are only learned here on Earth.
 You see beloved friends, Earth's dharma is to progress the entire universe with the service provided by her graduates.
 The mystery school called Earth can't be compared with any of Prime Creator's other planets. Earth is the Compassion Planet. There is no other.
Dear friends, my Council of Avatar Cetaceans has a plan to develop your awareness of  the role we play in your evolution.
Our scribe has provided you with healing tools and publications that share our consciousness. Enjoy exploring this website!
yours in Service,
Savina
©Copyright
Kathryn Jensen 2015