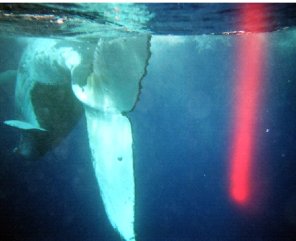 The Humpback Whale and
 The Red Ray of Unconditional Love
Copyright  2008 
www.DolphinSpiritofHawaii.com

---
Ascended Masters and other great friends of humanity talk          about the healing power of the Red Ray 
The following messages were originally written for those interested in the course called.The Blue Dolphin Essences, A Course in Loving Yourself as You Love Another  If you are interested in The Essences for the Home Temple these lectures should still be meaningful to you. All the essences are inspired by the same avatars, Ascended Masters, archangels, dolphins and whales.

These messages were volunteered by several great beings who are involved in the development of this spiritual growth program.You will resonate with and learn from some more than others. Information is repeated.  Why? So You'll get it! 
True knowledge of this program comes however, not through the mind, but through the heart  as you experience the use of the essences and their accompanying activations.