Earth Now


Living a Compassionate Life
June 2018


***




Inspiring Messages from Dolphins, Whales



and Other Great Friends of Humanity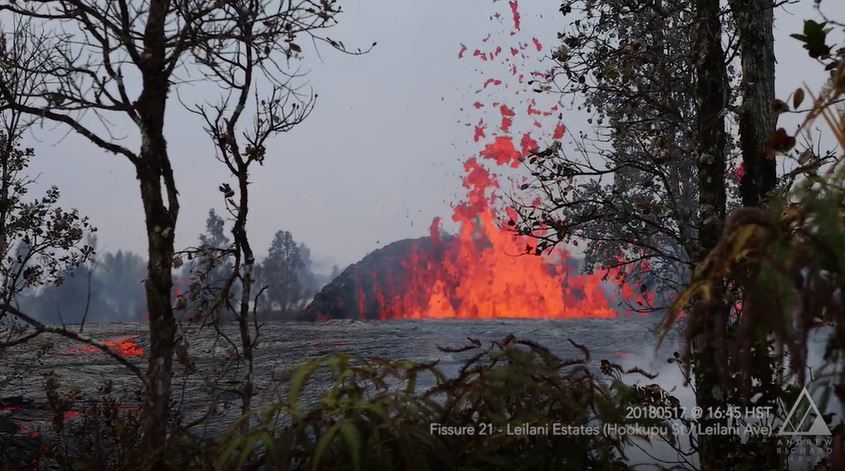 I haven't posted in months because I've been sensing this blog needed to progress in a new direction. Right now – June 2018 I'm being prompted to shift the focus of this blog from publishing articles that assist you in your transformation to articles that assist you in supporting others in their personal and spiritual transformation. The title of this blog is Earth Now. Posts will focus on areas of Planet Earth where people and Mother Earth need our support, prayers and healing activations.
If you are new this work, I invite you to learn about Dolphin Energy Healing by reading previous blog posts (listed on the right),exploring an info packed page Beyond 2012, as well as the book Ashram of the Sea by Kathryn Jensen. The book attunes you to the healing Rays of Christ Consciousness and the dolphins and whales who pulse the Earth grid with the Twenty Rays of Christ Consciousness. If you are attuned to these transformational energies, your participation in the prayers and activations presented on this blog will be more powerful, impactful, joyful and satisfying.
Read on as Ascended Master Buddha Maitreya  introduces you to Earth Now. Next I invite you to read the first Earth Now post which focuses on the eruption of Hawaii's Kilauea volcano. Jesus and an Avatar Hawaii spinner dolphin provide us with a prayer for the traumatized victims of this disaster.
Blessings,
Kathryn Jensen
***
Earth Now
 Introduced by Ascended Master Buddha Maitreya
received and translated by Kathryn Jensen
The hearts and souls of all human beings are moving through incredible transformative shifts and changes. Of course you observe this in your strikingly divisive politics not only within the United States but world - wide. There are earth changes due to climate change. There are harsh struggles for survival in developing 3rd world countries and 4th world countries where poverty reigns. There are extraordinary acts of violence such as school shootings and acts of terrorism.
There is a choice being made by people like you who are drawn to read this blog. You are living in the midst of obvious clashes between God centered people and those who serve themselves.  You are choosing to love one another and serve yourselves with love, so you may all summon the strength to hold the frequency of the Holy Spirit within your hearts.
Ascended Masters' focus on assisting spiritually committed, heart centered ones, like you, who help others lift their vibrations out of fear, into direct communication with their higher selves.
There are approximately 150,000 of you now living on Earth, who guide others into experiencing the  life force of their own higher selves. You do so by just living your lives. You are so vibrant that you lift the frequency of the ground you walk on. You care for others by being yourself. You encounter those who are deeply struggling physically, emotionally, mentally or spiritually and your hearts expand as you immerse these beleaguered ones in all of your love.
Some of you are involved in the healing arts. Some of you work  other  professions. But you serve, as you work within these institutions, by holding your own communion with God within your field. Just by being yourself, you make an incredible difference in the lives of others.
We assist all of you in holding your vibrant hearts within the matrix of God. You make an immense difference in others' capacity for loving themselves.   Your impact is critical, as people all over Earth are demanding to be treated with respect and fairness by the corrupt ones in positions of power.
So in a sense, the chaos on Earth is precipitated by the strikingly complex cause and effect of more and more life force being generated by the people impacted by you and others, who influence Earth and her human population just by being who you are.
So my beloved friends, this blog is now focused on very specific events on Planet Earth. We will give you specific guidance about how you can fine tune your focus on these events and the situations fellow humans are dealing with. We, the Ascended Masters and other beloved friends of humanity, who support you on your spiritual path, such as the dolphins and whales you have met through other posts etc. at
www.dolphin-energyhealing.com, support you as you support others in lifting their vibrations into the matrix of loving-kindness. Earth and her human population are evolving and you are the stewards of this extraordinary process.
The first "Earth Now" blog post concerns the hyper active volcanic activity currently occurring on the Big Island of Hawaii. Future posts will address clashes in the Middle East, poverty in Rwanda, school shootings and political decrepitude. As Earth shifts the focus of this blog will shift.
You, beloved ones, are the sole proprietors of Earth's ascension process. We and all who live in higher realms, who love you, will actively love you through the complicated process of becoming guides for everyone else. We will assist you, through many venues with many structures that we've set in place. We will assist you so your service, to yourself and others, flows with more ease. We will help you connect deeply with your own higher selves and angelic ones who hold you within the divine matrix.
Yours in service,
Buddha Maitreya
Earth Now
The Big Island's Eruption of the Kilauea Volcano Ignites the Life Force of Humanity
by Buddha Maitreya, Jesus
and an Avatar Hawaii Spinner Dolphin Named Savina
received and translated by Kathryn Jensen
The brilliant lava flow, destroying everything in its path, that's flooding the Golden Ground's Puna district on the Big Island of Hawaii is activating the entire matrix of Earth. The cause and effect is an uplifting of the depth of compassion that human beings express. Those who chose to live in the path of this lava flow have emphatically demonstrated acts of care giving that surpass the requisite code for living as an Earth citizen - "love yourself as you love another."
Those who reside on the Big Island are deepening in their recognition of what's important for loving and living as guardians of the environment and guardians of the health and wellbeing of fellow island residents. Homes are being destroyed. People are camping, living in their cars and praying that their homes will be safe from destruction. Racial conflicts have been set aside and philosophical differences are meaningless as people love themselves and others through survival fears.
Those who bear witness to the extraordinary natural phenomenon, co-create with the Holy Spirit by reverently blessing the Earth Mother as she generates new land. The call for action to all Big Island citizens has been answered by a flood of services being offered to victims of this natural disaster. Everything from free haircuts,  veterinary and medical care, housing assistance, donations of food and natural remedies, prayers and spiritual support and other healing services are being offered to citizens who have been forced out of their homes. Federal agencies are providing assistance but most of the compassionate, loving care is being given by neighbors, friends, family members and residents who reside elsewhere on the island.
Buddha Maitreya would like you to serve yourself and others with this prayer composed by Jesus in collaboration with Savina, an avatar Hawaii spinner dolphin. As you say this prayer visualize the victims of this volcanic eruption as being surrounded in the love-light of Prime Creator.
Before taking part in the Prayer, if you are not attuned to the ray called Blessing I encourage you experience a Blessing activation in a previous blog post: http://www.dolphin-energyhealing.com/livingacompassionatelifefebruary2017.html and
 http://www.dolphin-energyhealing.com/support-files/savinadegeblessing.pdf 
For more in-depth attunement to Blessing I invite you to read pages 121-124 in Ashram of the Sea.
***
A personal note from Kathryn Jensen
As many of you know I live most of the time on the Big Island of Hawaii. I am fortunate to also have a home in the Colorado wilderness where I am right now - June 2018. Before we left Hawaii in late June our air quality was the worst I've seen in our South Kona neighborhood, which is about 80 miles from the lava flow. See the photo below on the left. That's what we experienced. This air contamination is called VOG - volcanic smog. The photo on the right is my neighborhood in Colorado where the skies are blue and the air is clean. I'm grateful to be here.
So as you participate in the prayer please envision clean air on our beautiful island!! The primary crisis is loss of hundreds of homes. But bad air is impacting all Big Island residents. 
The Prayer
The Holy Spirit has become a delegate of healing love-light for Big Island residents who have lost their homes or been displaced by the threat of lava destroying their homes and property. Help me love these people and hold them in the frequency of Christ Consciousness called the Blessing.
·         Sit very quietly. Breathe deeply. Invite the forest green ray of Blessing to flow from your ninth chakra – which is 14 inches to seven feet above your crown chakra – through your hand which you may now hold on your heart.
·         Blessing is a 5th chakra frequency that helps people speak their truth.
·         Once you feel thoroughly infused with the Blessing formulate an image of victims of the lava flow as being surrounded in the brilliant white light of Prime Creator.
·         Visualize that image being held two feet in front of your heart center.
·         From your heart send a flow of the forest green ray of Blessing to this image, that symbolizes Hawaii's beloved ones who crave your love and support. Blessing will help these people speak the truth of how they feel. Hold the intention that those you are praying for fearlessly express how they feel. Observe them relinquishing their painful feelings to those who listen with non-judgment.
·         Invite the dolphin Savina, Jesus, Buddha Maitreya and each individual's guardian angel to uplift these dear ones and help them know that they have nothing to fear. They are loved beyond comprehension.
Yours in service,
Buddha Maitreya, Jesus and Savina